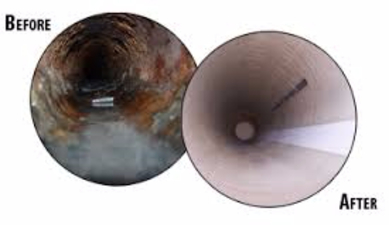 Repair laterals better than before without digging
Request a quote 

Similar to the Spot Repairs, Nieltech offers Lateral Lining to fix cracks, broken sections of pipe, holes, offset joints and roots intrusions found in a lateral services, but it requires access to a cleanout at properly line or inside of residence.
The initial and crucial step is to properly clean and prep the host pipe. Prepping may include removal of roots, protrusions, and calcite buildup. Once the area is cleaned and the Spot Repair liner is pulled into place through a cleanout and it is moved into position. The processing stage is the same and it begins by inflating the mandrel with air which presses the liner against the host pipe.  Steam is introduced to the mandrel to activate the customized resin saturated in the crosslinks of the liner causing it to form a hard, impermeable pipe.
Nieltech also offers a solution to line connections at the main with the Formadrain T-liner technology.  Pulled into place with the help of three access points, it requires no excavation at all. Everything is made through existing cleanouts and manholes.  Using the same resin and fibreglass that's proven, still steam cured, we can line a connection that features a "full main wrap" or "partial wrap", providing the water tight fit and structural integrity it needs.
Sizes may vary from a 6'' (150 mm) main combined with a 4'' (100 mm) lateral, up to a 24'' (600 mm) main combined with an 8'' (200 mm) lateral.
Applications range from the standard municipal connection to industrial connections in plants, as well as a shared connection between residential buildings.