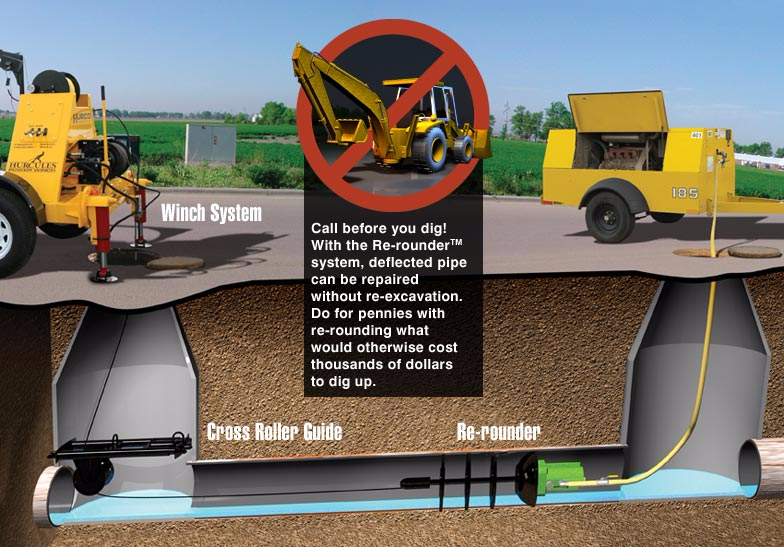 The pneumatic vibrator is pulled from one MH to the next using high frequency vibration to stabalize material around the pipe.
Request a quote 

All PVC sewer and storm pipe must pass a Mandrel Test.  The Mandrel is sized depending on municipal specifications and is pulled through the pipe.  If the Mandrel gets stuck the pipe has failed the test and is defected to an oval shape beyond allowable tolerances.
Instead of a costly and messy dig to repair oval shaped pipes, Nieltech Service is able to reshape the pipe using a Pneumatic vibrator that goes through the pipe using a powerful vibration to move the granular material on top and to either side of the pipe consolidating and stabilizing the material to keep deflections from returning by making the pressure uniform around the entire pipe. Nieltech is the first company in Ontario to offer re-rounding as a solution.
The right tool for the right job.
Pneumatic Vibrator